Lensbaby today announced its new OMNI Creative Filter System, a set of tools for adding beautiful in-camera effects to your shots. It's the fun of shooting through various objects with the reproducibility of using lens filters.
"The OMNI System offers control and repeatability when shooting through crystals and other objects engineered by Lensbaby to create distinct and compelling in-camera effects," Lensbaby says. "This unique, professional system is unlike anything currently on the market and geared to work on photographers' existing prime and zoom lenses."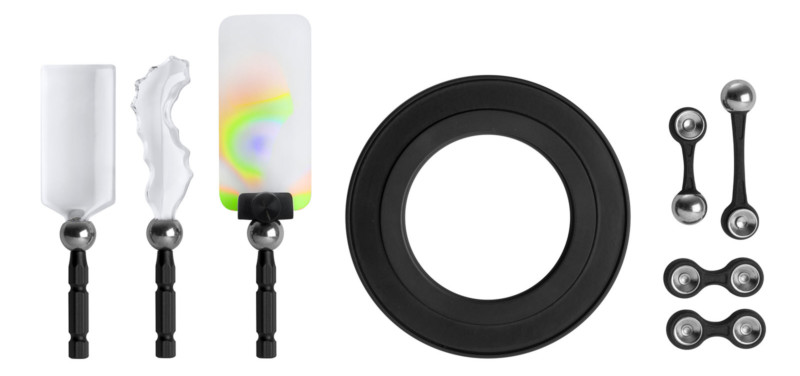 At the core of the system is a lightweight ring that screws onto your lens' filter threads. OMNI Effect Wands are then attached magnetically to this ring using magnetic mounts and magnetic arms. This system provides the flexibility of creating any type of arrangement you'd like by swiveling and sliding the wands around the ring.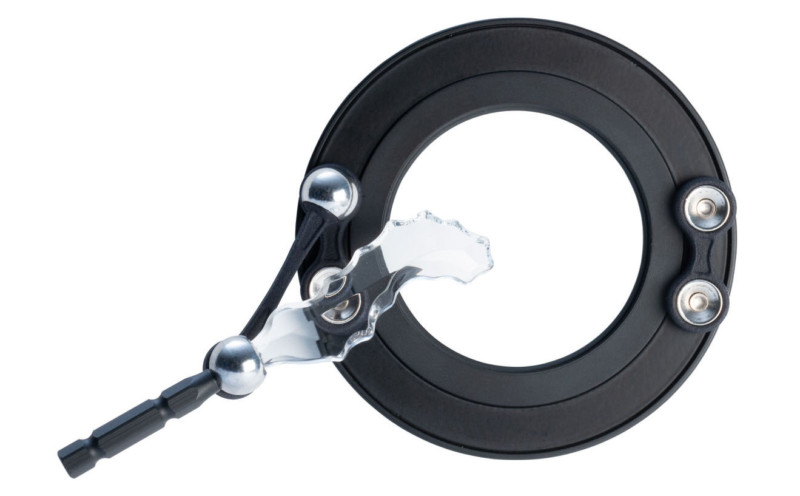 The basic kit includes three different Effect Wands: Crystal Seahorse (flare and reflections), Stretch Glass (stretches and streaks of light), and Rainbow Film (reflective rainbows).
There's also an Expansion Pack containing three additional wands: Crystal Spear (specular highlights and kaleidoscopic reflections), Triangular Prism (prism reflections), and Scalloped Window (flare and reflection).
Here are some sample photos captured with the OMNI system:
The OMNI Creative Filter System is compatible with most prime and zoom lenses out there — the Small (58mm) and Large (77mm) versions are supported by a variety of step-up and step-down rings from 49mm to 82mm — but Lensbaby recommends using at least a 35mm or longer lens (as well as shooting at large apertures) for the best results.
The OMNI Creative Filter System is available for pre-order starting today in the Lensbaby store. The base kit costs $100 and the Expansion Pack has a price tag of $50.
Source link