Talk about long-exposure photography: photographer Jonathon Keats has set up four cameras around Lake Tahoe for 1,000-year-long exposures. He has also booked space for an exhibition of the resulting photos in the year 3018.
The project is all about "documenting the long-term effects of climate change in the Tahoe Basin," Keats tells PetaPixel. "The cameras are simultaneously mechanisms for people to view and modulate their own actions in the long term."
Each of the four cameras is a Millennium Camera, a design that Keats first unveiled back in 2015. It's an ultra-simple, ultra-durable copper camera that features a pinhole pierced through a plate of 24-karat gold.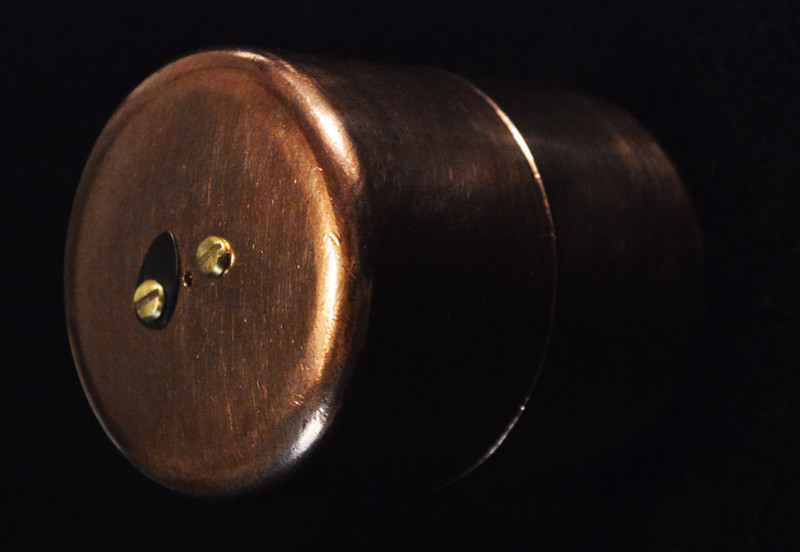 Light enters the camera through the pinhole and is focused onto a rose-colored pigment. As color fades where the light is brightest, a positive image will develop over the course of 1,000 years.
The resulting photos will document the passage of time, and the hope is that they'll also reveal things ranging from urban development to climate change.
The cameras are placed on the south, west, north, and east shores of Lake Tahoe, at Heavenly Mountain Resort, Eagle Rock, Lake Tahoe Dam, and Sand Harbor, respectively.
Keats visited the sites with local landscape photographer Ryland West, who shot "normal" landscape photos and digital pinhole photos to give a taste of the compositions that will be captured by each of the Millennium Cameras.
The photographer has also already signed a contract with Sierra Nevada College to hold an exhibition of the four photos in 3018. No word yet on when tickets for that show will be available, but be sure to pass along a message to give your descendants a heads up.
(via Tahoe Timescape via DPReview)
Source link