Want to see one of the rarest Canon lenses in existence? Check out the Canon 300mm f/1.8. It's an extremely huge and heavy lens, and so few exist that you'll probably never come across one in real life.
"The lens is used for photo finishes in horse races," Emil Wiik Larsen of @canongearnerd tells PetaPixel. "It has an EF mount and weighs a ton."
Due to the fact that it's a 300mm telephoto lens with a giant aperture of f/1.8, the front element of the lens is a ginormous piece of glass.
This particular lens was used by photographer Jim Anderson while working the equipment at horse races. Anderson says he only knows of 4 of these lenses in existence, and it's difficult to find any information about the lens online.
By comparison, Canon is estimated to have made about a dozen or so of its ultra-rare 1200mm f/5.6L, and plenty of information about that lens can be found on the Web.
The lens is used for "strip, or slit, photography," Anderson tells PetaPixel. "With this system we can record up to 10,000 'strips' or lines per second. That is how I came to work with this lens. I started doing photo finishes in 1986."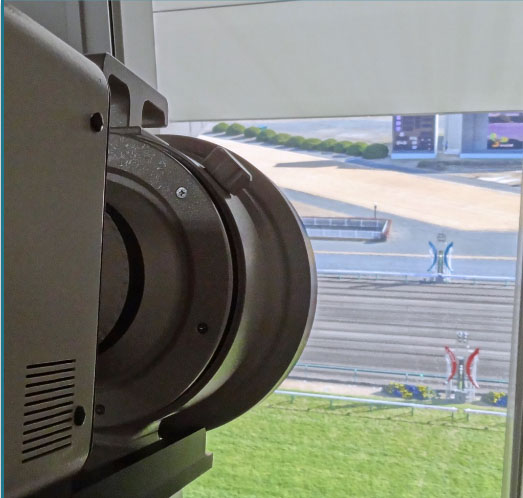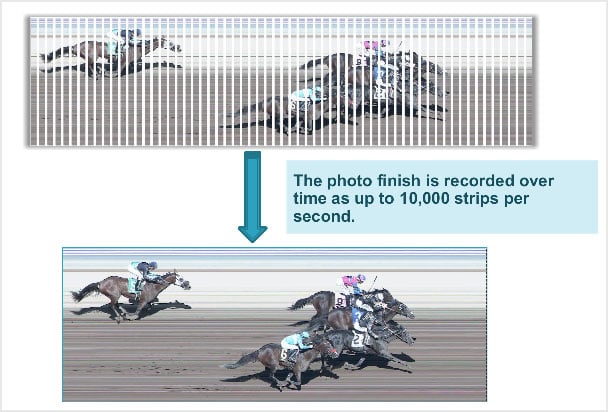 "Back then it was done with filmstrip or timing negative film," he continues. "I would develop immediately after the race it would take about 8 seconds using dektol at 140 degrees and dip and dunk by hand. When digital took over film things became so much more advanced and so did the lenses."
"I have used this lens now for a little more than 6 years."
It'd be amazing to see what the resulting photos and bokeh would look like if this lens were mounted on a standard full frame camera.
---
Image credits: All photos by Jim Anderson and used with permission
Source link